Beginners Guide To DJ Equipment
Here's our essential guide to DJ equipment for Beginner DJs but before you think about buying something remember the majority of students at LSA complete the Beginner DJ Course before purchasing some equipment. That way, you can get a feel for what set-up would be the best for your style of mixing and your budget, and get first hand advice from our tutors before investing.
Practice Makes Perfect
Having something at home to practice on makes a dramatic difference to your progression throughout the full DJ course. Being able to spend time having fun mixing outside of your lessons is essential and even more important when it comes to practicing for all the gigs you get at the end of our course in clubs like Ministry of Sound, Egg LDN and in Ibiza! But if you don't have the budget to buy some equipment, or you don't want to annoy the neighbours you can simply book practice in the studio at LSA!
Personalised Advice On Your Investment & Discounted DJ Equipment For Students Of LSA
The tutors here at LSA can offer you personalised advice to suit your needs. We regularly suggest equipment to suit the budget and requirements of our students and aid them in getting the best deals for the products for their price range. The DJ market is huge and very confusing for someone starting out for the first time. It's very easy to spend a lot of money on kit you don't really need or even waste money by purchasing equipment that isn't going to last. Here's a list of some of the most suitable and popular equipment we often work with and recommend to our students. Don't forget, LSA can get DJ equipment for you cheaper than all the online shops! Just contact us for a quote!
DJ Controller
Controllers are often the favourite choice for complete beginners as they are the cheapest and quickest set up to get going with. They work by sending a signal to your laptop to control a piece of DJ performance software such as Serato, Traktor or Rekordbox
CDJ & Mixer Set Up
Choosing to go with a seperate piece set up is a more expensive route to go down but means you can upgrade sections of your equipment without replacing the full thing. The introduction of Pioneers XDJ-700 and XDJ-1000 has reduced the initial cost of this significantly whilst maintaining a high standard and giving you the functionality of the industry standard equipment.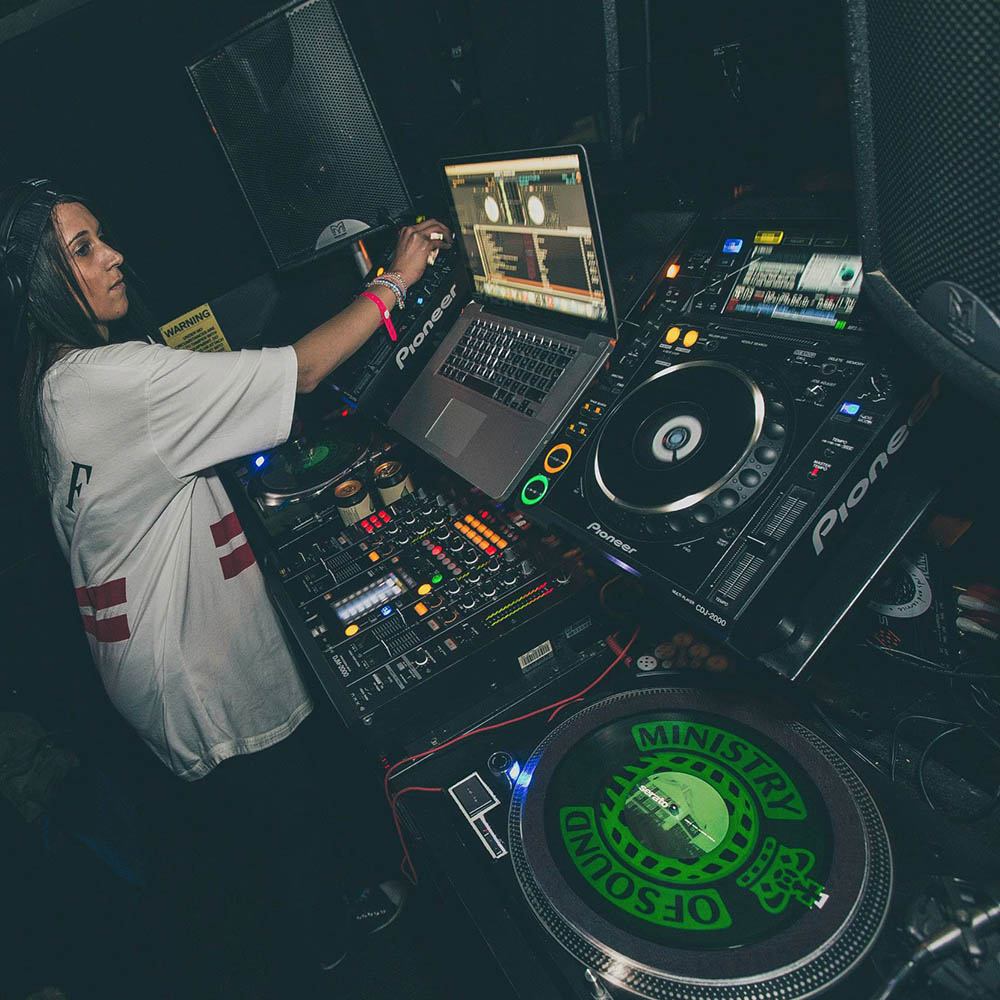 Christmas Gift Guide: gadgets and presents for DJs
DJ tech moves quickly but the XDJ-R1 should have things covered for the forseeable future. It's a powerhouse of a DJ console, combining a pair of CD decks, internal effects, a USB interface for playback from memory sticks and hard drives, Mac and PC connections plus the option of wireless control via an iPad. Fab.
Daft Punk don't have a monopoly on the robot DJ thing. The MiniNova's vocoder takes the whimpiest of voices and turns them into fearsome mechanoids. Plug this into your mixer and chat nonsense over any record for instant kudos, or pick a more tuneful setting and actually sing along.
The iPad DJ dream is becoming a reality with this giant leap in mobile tune-mixing technology. The iPhone app is fun too but you get a lot more control on the big screen. If you know your recipient's iTunes account name you can gift the app via iTunes (click on the arrow next to the price in iTunes and select Gift This App).
Take the mobile DJ concept a step further with the iLoud wireless speaker. It'll go for up to 10 hours on its internal battery, fed via Bluetooth or a 3.5mm cable. It also has a neat trick for guitarists, simulating amps and pedals via the AmpliTube app for iOS. Oh, and you won't believe how loud this thing goes; it's quite remarkable for something this size.
You might think a hard disk or a bunch of USB sticks are safe place for your music collection, but it only takes one clumsy drop or a spilt drink to wipe out your entire library. This super-tough terrabyte of storage is built to withstand the trials of a life on the road, and comes with USB 3.0 and Thunderbolt connections for speedy transfers.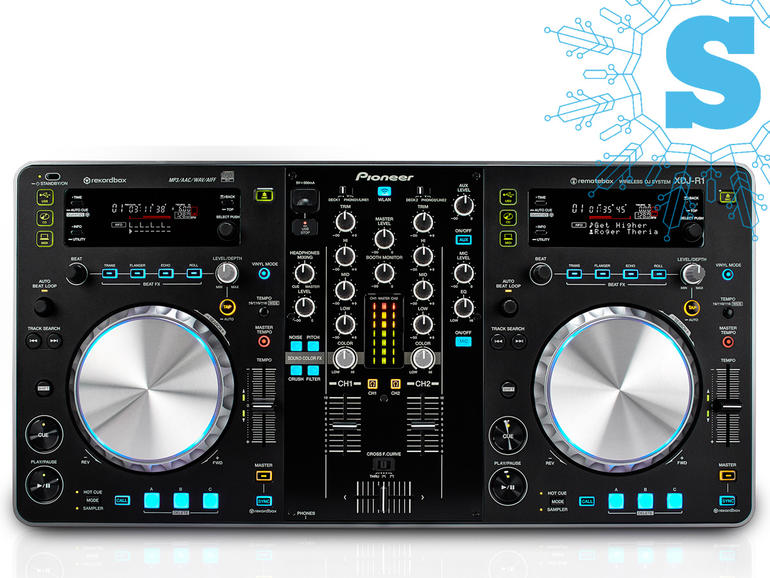 tips for scratch DJs
Go back to school
"Back in the day we had to learn it all ourselves, but now you have all these cool places online, and in the real word, to help you learn to DJ. It's crazy, you know?
"They have everything from the basics, to all the way up to the most advanced techniques. So, if you want to start, there are places you can go, in person and online, where you can do that."
Take baby steps
"One of the first scratch techniques you'll need to learn is called the Baby Scratch [grabbing a sound on the deck and simply moving it back and forth with your hand, without using the crossfader].
"I think the Baby Scratch and Chirps and Transforms are the gateway to all the intricate scratches that you can do. It's almost like scratches are combinations
Keep it simple, stupid
"You know what I've realised? Simple can sometimes be best. I'm a huge fan of all the most intricate scratches, and I see dope DJs that I'm going crazy inside over, but I look around and no one else understands.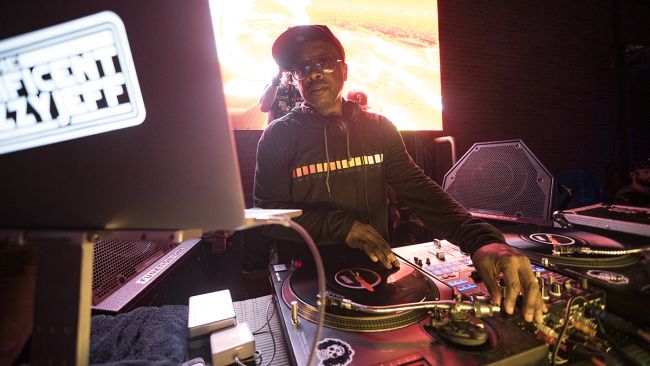 Things to Consider Before Buying a DJ Controller
The art and culture of DJing began with people manipulating songs with two turntables and a mixer. Today, anyone can emulate the technique digitally at home with the use of a piece of hardware called a DJ controller. A DJ controller is a two-channel unit which works in conjunction with included software to play and mix digital audio files. If you want to be the life of the next house party, a DJ controller will help you find and feed your musical imagination.
Entry-level DJ controllers might feel like they have a steep learning curve. However, they will give you plenty of room to learn and grow with lots of functions at your fingertips. The best way to learn is by doing, so don't be afraid to try new things with your equipment.
Many controllers come with software from the manufacturer to sync the hardware to your computer. From there, you can upload your music, fiddle with effects and start to develop your style as a DJ. Keep in mind a smaller mixer will be more portable, but may not have as many features as a larger one.
Some controllers come with more advanced buttons and features, like pads that let you loop or store audio clips. Others contain effects like reverb, EQ and filters to give your mix a unique sound. Ultimately the only limits on what you can create are your software and your imagination.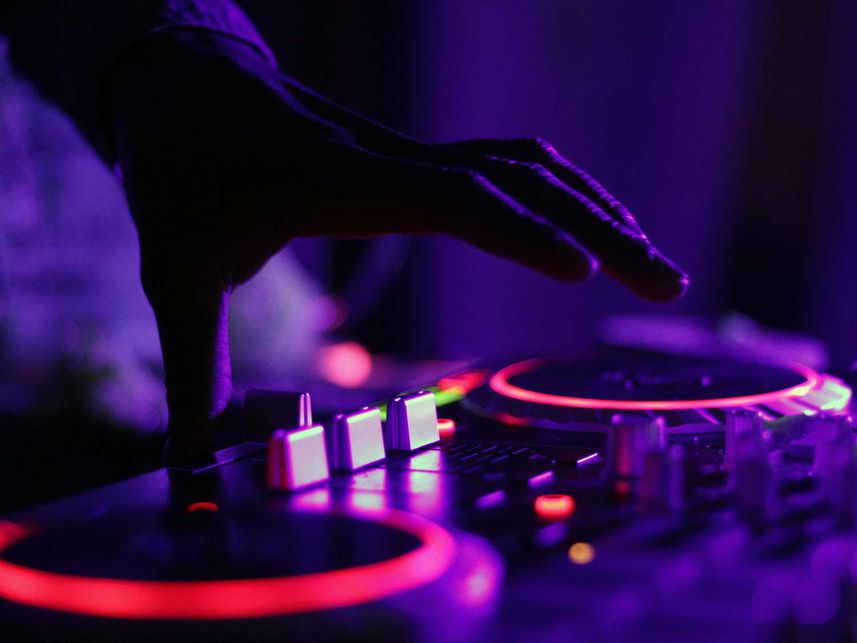 Things a DJ Can Teach You About Content Marketing
One of my hobbies is Lindy Hop – the original form of swing dancing that came out of Harlem in the 1930s. I've recently been learning how to DJ for dance events. DJing for dancers is challenging, because you have to read the crowd during every song to determine what they want to hear next. For example, do they want to pick up the tempo with a fast Charleston or slow it down with the blues? If you ignore the crowd and play only what you like, you may face an empty dance floor – never a good sign at a dance.
Do your homework. Before a DJ attends an event, they learn about the venue and who will be there. Before you put out any kind of message, you should also learn as much as possible about your crowd. Who are they? What are their key concerns? What types of content do they prefer (e.g. video, white papers, blogs)? How do they prefer to receive their messages (e.g. social media, email, direct mail, etc.)? Doing your research in advance will ensure that your messages are relevant to your audience and are more likely to get read, viewed or shared.
Be flexible. When I DJ, I usually bring a short list of songs I'd like to play. However, if people aren't dancing, I may need to switch to a completely different playlist. You'll need to allow for the same flexibility in your marketing. Using analytics or marketing automation software can give you instant insight into what pages people are accessing on your website, how long they spend on each page and which campaigns are performing the best. Use your analytics as a guide and do what it takes to keep your conversion rates high – whether this means changing the header on a landing page or updating your social media strategy.
Have fun. Your content must engage your target audience – which means it should be readable, enjoyable and educational. However, much B2B marketing content comes across as dry and complex. Marketing, like DJing, should be fun
Try some of these tips to make your marketing more relevant and keep your audience coming back for more. Plus, feel free to share your thoughts below.