Questions To Ask Your Wedding Videographer
When hiring a wedding videographer it's a good idea to have some questions in your head before opening up discussions. The person that you hire will capture the most special parts of your day, like you walking down the aisle, so it's important that you feel comfortable with them. These questions can also give you an idea on how to envision what you want from your videographer, making the process of finalising your choice that much easier.
Are you available on my wedding date?
This is perhaps the most important question of all and the one you'll need to ask first. Many popular wedding videographers will have their diaries booked up months, if not years in advance, so you should try and book as far ahead as possible.
Are you able to travel to my location, and do you have any travel expenses?
Once you've confirmed that your date is available, you'll have to check your venue is a feasible distance for the videographer to travel. You could also ask where they're based or travelling from, to get a general idea of how far they're having to come and if they'll need to add hotel stays to their travel expenses.
How long have you been filming weddings? How many do you do each year?
Getting a general feel for the videographer's experience filming weddings is a good way to compare them with other vendors, as this might also affect how much the wedding videography costs. If they're booked out months in advance, then that's a good sign that they're doing something right!
How would you describe your videography style?
Each wedding videographer will have their own unique style that they bring to their work, so it's worth asking them about it. Perhaps they specialise in documentary, candid style videography, whereas you're looking for a more cinematic approach.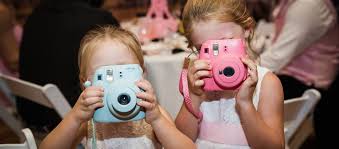 How Long Has Your Videographer's Company Been In Business?
This clues you in to the quality of the company and the longevity of their commitment to service.You will want a wedding videography company that has been around for at least five years! Make sure to add this to your list of wedding videographer questions!
How will your videographer coordinate with a wedding photographer?
This is a huge necessity. Booking both services with the same company is a great idea. There will be unity in their work ethic and style.
Has your videographer shot a wedding at your ceremony or reception site?
If he or she has, the wedding videographer will have a knowledge that you can benefit from such as knowing the lay of the land.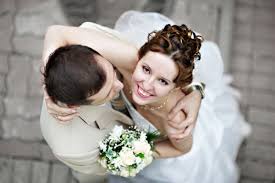 Is your aesthetic light and airy, dark and moody, or something in between?
This should be something you're able to gauge based on the sample videos on their website, but they might not have just one style. Be sure you know their process so there are no surprises if you were expecting a certain aesthetic.
Are you licensed and insured?
Of all the questions to ask your wedding videographer, this one may be the most important. Most venues require a liability insurance policy from wedding vendors. You want to be sure if any accidents occur that all parties are protected and covered for damage and/or injury. If the videographer is filming with a drone, make sure they have it FAA registered and have a Part 107 license.
Do you have a second shooter?
Unless you have a small and short elopement, you really need more than one videographer. There are far too many things going on at once to risk not capturing something important. Two videographers means they can be at two places simultaneously. For example, one can get bridal shots while the other gets groom shots. They can also get more angles of your ceremony and reception. If one of the videographers has their shot blocked by a guest or they're busy adjusting a light or audio, the other can pick up the slack. Having a second shooter is important both for security, as well as creativity.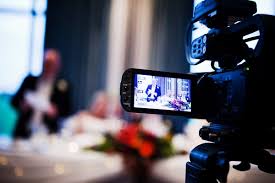 How long do you keep our footage after the wedding?
If your budget is running tight towards the wedding day, it's nice to know if your vendor will offer extra footage after your day has come and gone. We keep each clients footage for 6 months after their wedding! If you decide you want raw footage or extra parts from your day, we keep that as an option!
I Will we meet before the wedding day?
We believe it's very important to get to know each other before the big day! Meeting your vendor ahead of time can alleviate any awkwardness you may have in front of the camera. We love to meet our clients over coffee and even become friends before their wedding day arrives!
Have you shoot at my ceremony or reception before?
As a professional wedding videographer, I am proud to say I have shot wedding ceremonies the majority Wedding Venues in Melbourne. You might say OK except for you gonna charge me more now, what's it gonna do with me? If your videographer has previous experience at your wedding venue, he will be more confident during your wedding as more things will be under controlled. Also, he will know what place is beautiful for shots and what place isn't worth going.
What input do you want from us?
To produce a great film isn't all about having the best cameraman, the actors matter too. In this case, you and you loved ones are the actors. To achieve the best video you will like, communication is the key. Talk With Your Videographer on what style you want to achieve and he will provide your advice from a professional point of view.