Which room should you renovate first?
Many people move into a home with the intention of making renovations to it. They could be anxious to create a space that lives up to the potential they envisioned when they first saw it.
Due to this inherent desire to turn a house into a home as quickly as possible, when you first move into a new space, you might feel the urge to tackle everything at once. However, diving right into every single project you can think of is a recipe for exhaustion and overspending.
Here are some reasons why people might decide to renovate their homes, and tips for how to choose which room to renovate first.
Why Do People Renovate?
Everyone has their own reasons for why they choose to renovate. Here are a few popular ones:
To Personalize: Some people choose to make their manufactured homes, even more, their own with customizations. Whether it's a quick repair or major overhaul, personalization helps mobile homeowners create a welcoming environment that suits their own unique tastes.
To Fix Issues: Sometimes, sellers don't make all the post-inspection repairs a buyer desires (for example, repairing a chipped countertop), but negotiation is reached anyway. In these cases, the buyer may choose to renovate early on.
To Upgrade the Style: A home that was last renovated two decades ago may look worn and a bit outdated. Or, the home might be designed in a way that doesn't suit the new owners' personal taste. This might lead them to want to renovate to give their home an upgraded style.
To Increase its Value: Some may opt to invest in a renovation in order to increase the overall value of their home. Upgrading kitchens, adding bathrooms, and making general facelifts are common projects taken on to increase the value of a home.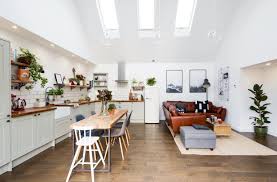 Which Room Remodel Will Increase Your Home's Value?
Who knows what will happen in the time it takes you to remodel one room to another. If you need to choose which room to remodel first, you'll want to choose the room that will recoup the remodeling costs and create actual equity.
This is why experts agree that choosing to remodel your kitchen or bathroom first is traditionally the smartest move. And while kitchens typically cost more to remodel than bathrooms, they tend to yield a better return on investment, so they end up paying for themselves over the long run. But which upgrades to your kitchen and bathroom should you make?
Kitchen Remodeling Ideas
This depends on the current state of your kitchen or bathroom, so do a little bit of calculating here. If you spend a certain amount on the entire remodel, but won't be able to recoup more from the sale, then it might not be worth it. Sound investments when remodeling your kitchen include upgrading to stainless steel appliances, installing new granite or quartz countertops and installing new hardwood floors or tiles. Depending on your existing home, you might even be able to limit the cost of your remodel by refurbishing your existing floors.
Bathroom Remodeling Ideas
When it comes to your bathroom remodel, new flooring, bathroom vanities and updating bathroom fixtures are your best bet. You might be able to save remodeling costs by reglazing your tub rather than getting a new one. In the bathroom, details can really make a difference. So whether it's for a master bathroom or a smaller one, simple upgrades like putting shiny knobs on cabinets and purchasing a sparkling new faucet for the sink can go a long way.
Where Do You Spend The Most Time?
Another aspect to consider when deciding which room to remodel first is where do you and your family spend the most time? Perhaps you are certain that you'll be living in this home for years to come and resale isn't a top concern at the moment. You know you'll remodel everything before that day comes.
In that case, you might not want to remodel the bathroom before the living room, even if a bathroom remodel offers a better resale value. Or maybe the idea of enjoying a relaxing bath after work each evening is high on your priority list. In that case, you might want to remodel your bathroom before your kitchen.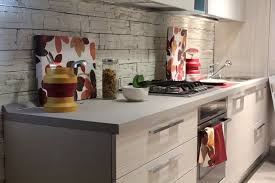 Start with issues, not solutions
If significant alterations or even an extension are envisaged, take time at the outset to reflect on what's propelling you to undertake the work in the first place.
Think specifically of what your issues are in terms of space, light and storage. Exploiting each of these elements to their fullest is key to achieving a home that fits your needs like a glove. Whatever your space and budget, there's an optimal solution for each part of this home-design trinity.
Compare what you have with what you want
Where your issues relate to use of space, start by preparing an inventory of the rooms you have now and how they're used. Next, itemise the spaces you'd like to have and the uses you need to accommodate. Imagine you're writing the brief for your ideal home.
Comparing both these lists should identify any 'gaps' that need to be filled. The challenge then is to see if your existing home can be rethought to meet these needs.
For example, can the extra living room you'd like be accommodated in a first-floor room? Or in a loft? Can the guest bedroom double as a home office? Be broad in your thinking to achieve best use of your resources, both spatial and financial.
Maximise your existing space
If you feel you need more space, first check that the rooms you already have are working sufficiently hard before reaching to extend. Perhaps you even have an unused room. Could it be reinvented and put to work in a different way? Is it actually a 'problem' room (see below) with issues of light, warmth or arrangement that need to be solved before it can be put to any use?
Could the dividing walls between the rooms at the back of your house be removed to create that coveted kitchen/dining/family room? If you do decide to extend, make sure the existing house and extension flow and that, between both areas, your needs in terms of space and storage are fully met.